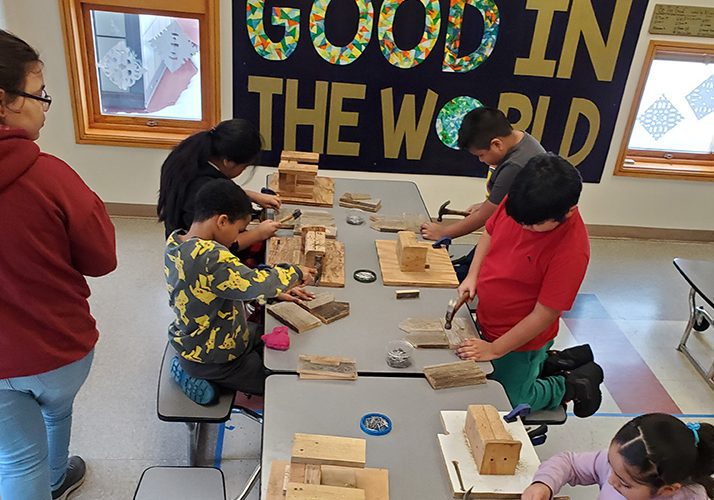 Courtesy of a grant from the Uptown VFW, Elpis went to our first of 12 Minneapolis Public Schools. Whittier Elementary School was our sixth overall school in the project, where 44 more 4th graders built a bird feeder and learned about the importance of birds in the environment.
Our running total now sits at 230/10,000 students who have completed the project!
If you would like to sponsor a class or donate to the project, click here.