Working to End Youth Homelessness
The Business of Hope For Youth
Elpis Enterprises is a Saint Paul-based 501(c)3 nonprofit organization that provides job training, work experience and employment assistance for young people between ages 16 and 23 years of age who are experiencing homelessness. By operating social enterprises, Elpis provides the young people we work with opportunities to gain paid work experiences, while gaining the skills, knowledge, and confidence necessary to secure job placement with advancement potential and end the cycle of homelessness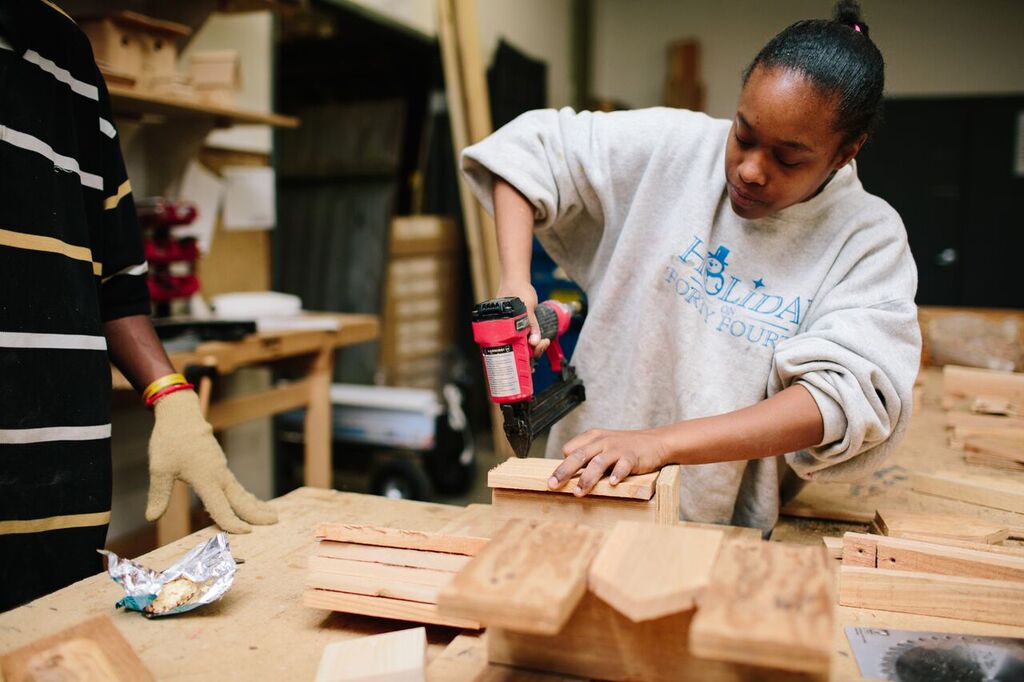 Shop Our Store
Both our screen printing and woodworking programs have a catalogue of ready-made products available for purchase. All purchases from our store help fund our mission and make an impact on the lives of youth we serve.
"In a short time I learned how to do a lot of things as far as like computer design, how to do wholesale on accounts so I can get better deals. And then that got me into making my own brand."
— Ali, Elpis Enterprises trainee.